New York Sailing Tour: Take you through the wind and waves to see the magnificent scenery of the city
  Want to see the magnificent scenery of New York's landmarks in 90 minutes? New York sailing trip can do it! Climb aboard the historic 1929 Seagull Classic Sailboat , enjoy free delicious drinks while admiring the wonderful view of Manhattan… The language is no more beautiful than to experience it, let's get on board!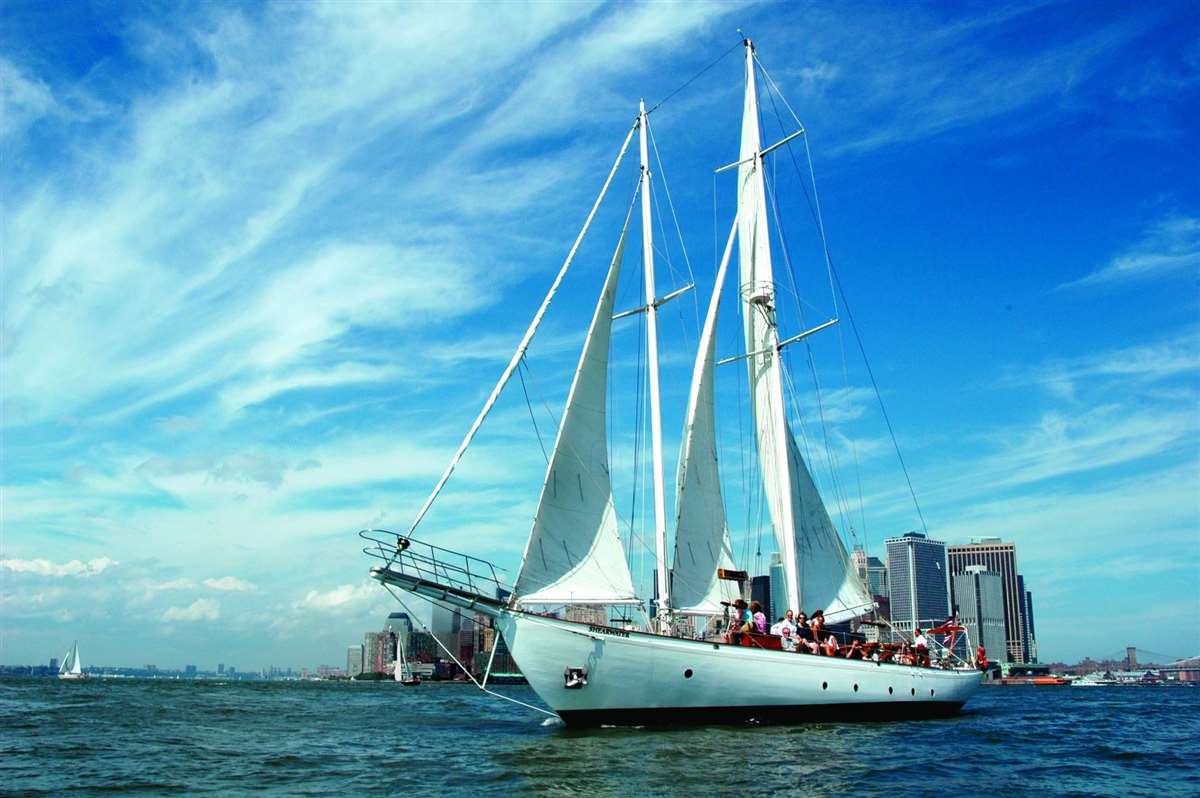 Source: Facebook@manhattanbysail
The 82-foot-long classic seagull was handcrafted by workers in 1929. It became a member of the United States Coast Guard in November 1942. Since 2001, it has been carrying residents and tourists on the Hudson River for sightseeing cruises. As you board the boat and sail away from the port, the hustle and bustle of the city gradually fades away, and you hear the melodious ensemble of river water and sailing boats. Beautiful and relaxing sightseeing trips begin~ Statue of Liberty, Brooklyn Bridge, Ellis Island, etc Landmark attractions show different styles in front of you, and different perspectives will bring unique scenery and feelings.
Statue of Liberty Day Cruise : Whether you are visiting New York for the first time or want to spend an unforgettable time on the Hudson River with your family and friends, a day cruise is an ideal way to travel. Climb aboard the classic Seagull, and enjoy the magnificent scenery of the Statue of Liberty, Ellis Island and Manhattan in the warm sunshine. You are also beautiful scenery in the eyes of others along the way.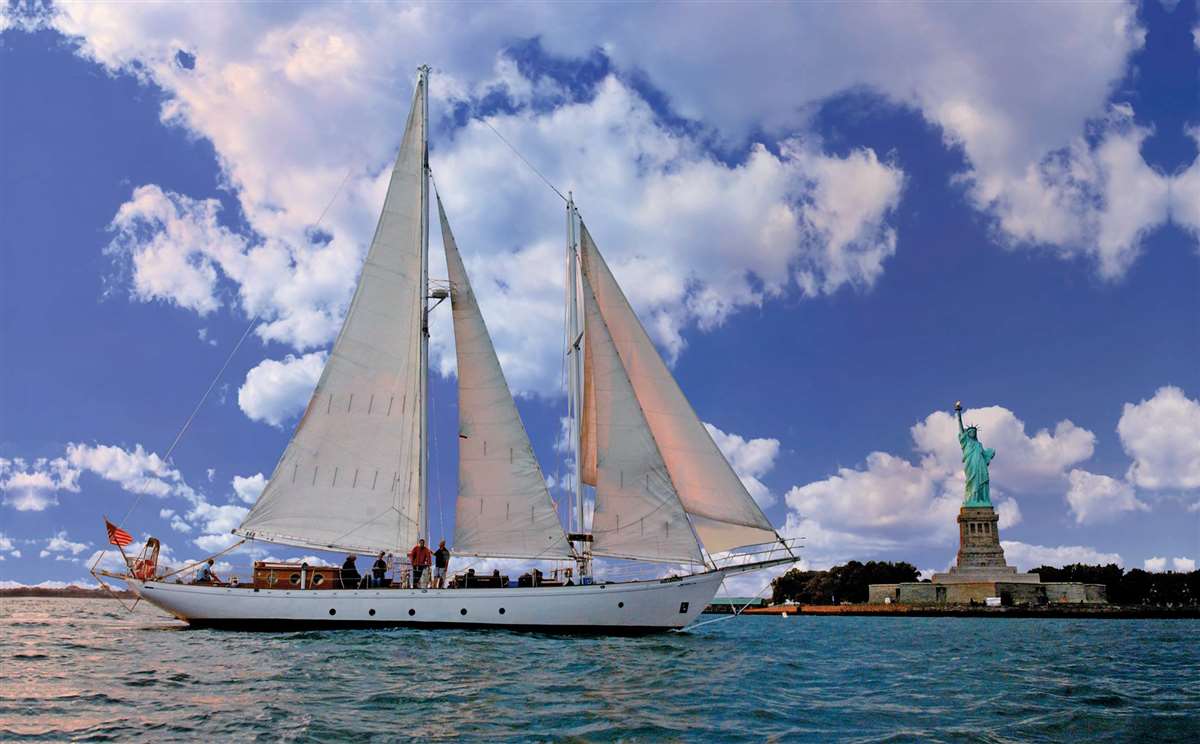 City Light Night Cruise : A different night landscape light! The dazzling starry sky, magnificent lights and spectacular buildings set off each other, creating unparalleled beauty for each other.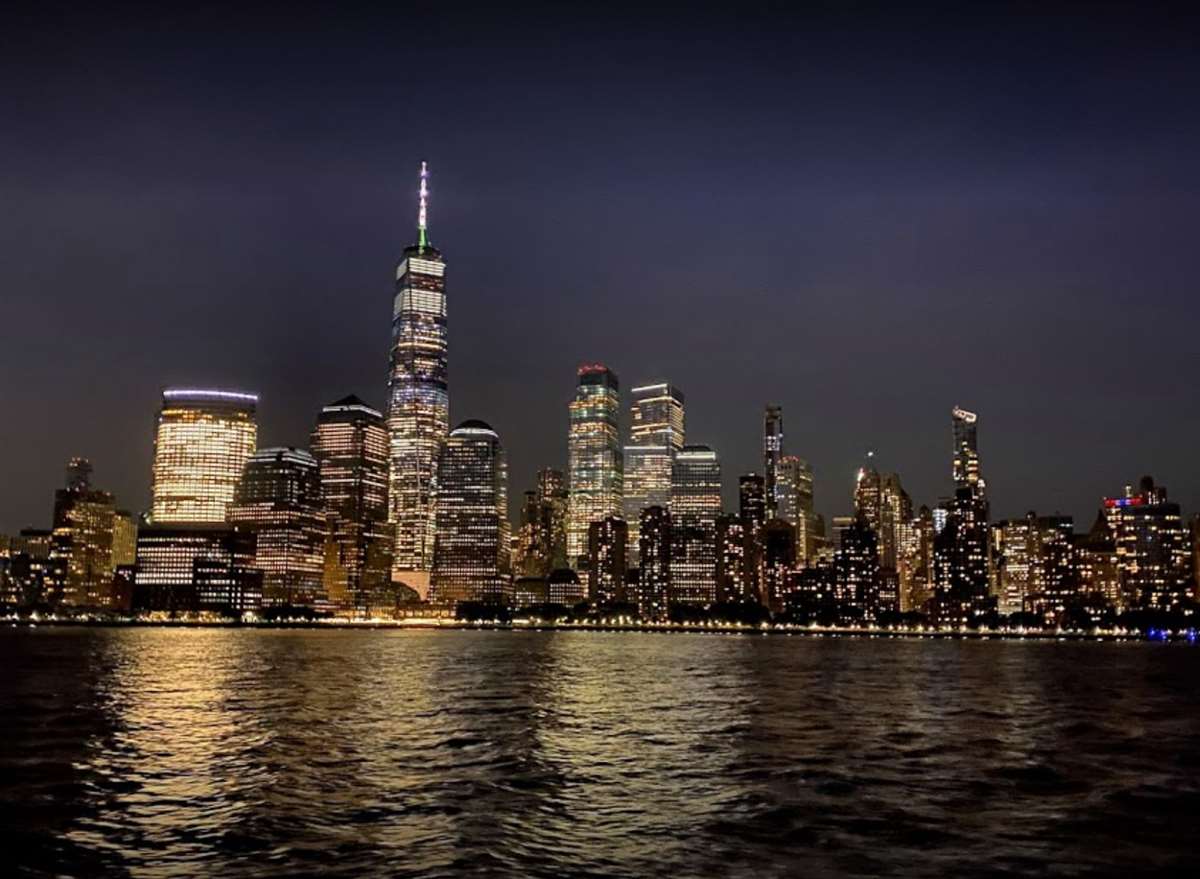 Source: Facebook@manhattanbysail
You need to book online in advance, or arrive at the pier at least 30 minutes before sailing to exchange for a ticket, and board the ship on a "first come, first served" principle.
Calculated by the number of days, it can greatly reduce the cost of tickets during the journey. The New York Pass covers more than 100 well-known attractions in the city, enjoys skip-the-line fast admission at many popular attractions, and presents a comprehensive Chinese version of the New York Travel Guide and 20 A number of exclusive discounts on dining and shopping have become a New York tourism artifact in the eyes of many tourists. Among them, the official website  and the WeChat applet can be used to purchase tickets conveniently. When traveling, you only need to show the QR code at the entrance of the attraction to scan for contactless entry, saving money, time and worry. see!